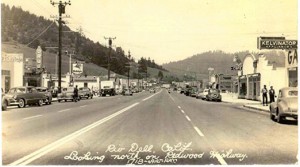 Nestled within the majestic Redwood trees of the Northern California Coast and bound by the Eel River and ancient bluffs to the East,  Eagle Prairie  which later became the  City of Rio Dell , was first discovered by explorers in the late 1840's. The history of Rio Dell is as entwined with stories of hardships, vast beauty, and prosperity as the bluffs are with the river that runs beneath them, and that history was carved from the men and women who settled here in the late 1850's. In the 100 years to follow, Rio Dell experienced such rapid growth that in the 1960's, county officials suggested that Rio Dell Incorporate, so on February 26, 1965, the City of Rio Dell officially became an incorporated city.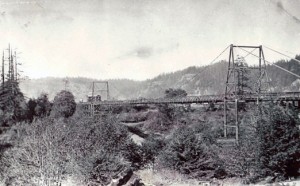 Currently, the City has a population of approximately 3,408 and enjoys some of the finest weather the North Coast has to offer, with an average summertime temperature of 67°. Located along U.S. 101, Rio Dell is an excellent starting point to explore local attractions such as the ancient bluffs surrounding Rio Dell, with their ever changing views, or the Avenue of the Giants, with miles of the most beautiful forest scenery in the world, or the beautiful drive over Bear River Ridge to the Victorian Village of Ferndale, or visitors may enjoy many of the local beaches and state parks located within minutes of Rio Dell.
The City of Rio Dell is in the midst of a renaissance marked by substantial new residential development in the historic downtown area, known historically as Wildwood. In addition, the City has made significant investments in water and wastewater upgrades.